---
Crochet Fall Pumpkins - choose color and size and shape you like!
2023-09-30
Hello My Crochet Friends!
Learn how to crochet a pumpkin of any size using any weight yarn and a popular fall decor. This crochet pumpkin pattern is as easy as crocheting a flat rectangle. You can use any yarn you like.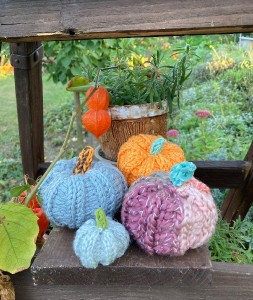 I have prepared a detailed video tutorial with step by step instructions, so that even beginners can crochet this beautiful fall pumpkin.
The patterns is simple, easy and quick, and I believe that pumpkins will bring joy to your home.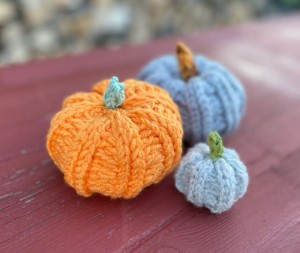 This pattern is also perfect for beginners - it's really simple, it is 2 rows repeat.
And moreover - small projects like these are great for using up scrap yarn!

Have fun!
You can find the step-by-step video tutorials below which will help you along if you prefer to watch video instruction rather than using a written pattern.
Don't forget to subscribe if you like me videos, it's FREE!
Feel free to write a comment below the video! I look forward to all your notes!
A huge thanks to everyone who want to support my blog and download PDF paid pattern. Thank you very much, I really appreciate it and it helps me create more new video tutorials and patterns for you. Love you!
Let's start or PIN this idea to your Pinterest boards for later.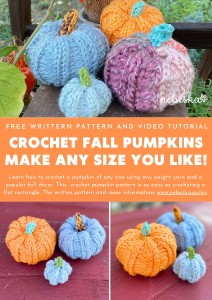 Stay in touch at Facebook, Instagram and Pinterest.
This pattern is made for beginners - only a basic skill level is required to make it. If you don't understand any of my instructions, don't worry I am here for you.
Have questions? Join the Facebook Group OR my Youtube Community!
I hope this article will be useful for you! If you have any additional questions, feel free to join my Facebook Group or Youtube Community. I created these groups for you to share pictures, ask questions, and help each other out.
MORE PATTERNS?
You know me, I love making homemade things and creating beautiful gifts for my family and my friends. I love HAPPY FALL COASTERS!
I also love to make Christmas decorations. If you do as well, you may would love to try these patterns as well:
CROCHET FALL PUMPKINS - ANY COLOR AND SIZE YOU LIKE!
MATERIALS AND DIRECTIONS:
This CUTE PUMPKIN is very easy and quick crochet project, you just need to know how to crochet double crochet stitch and slip stitches.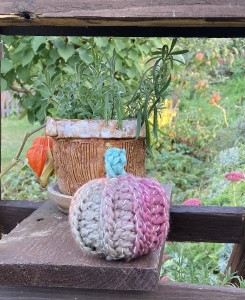 So let me now get started and tell you what you will need in order to crochet this BEAUTIFUL PUMPKIN.
YARN:
I used leftover Alize yarns (Alize Baby Best, Alize Super Lana)
https://www.vlnika.cz/z16232-prize-baby-best
https://www.vlnika.cz/z18040-prize-superlana-tig
You can choose yarn to crochet toys with or your favorite home decor yarn.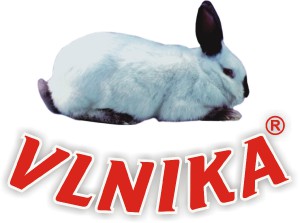 For this pattern you will need 5.0 mm crochet hook.
Scissors
Sewing/Embroidery and yarn needle/tapestry needle for sewing sides together and weaving in ends
Stuffing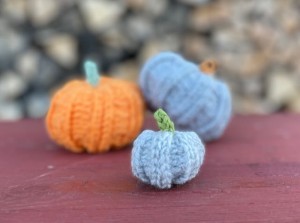 CROCHET FALL PUMPKIN
Difficulty Level: Level 1 – Easy, for beginners
US crochet terms:
SlSt – slip stitch
CH/s – chain/s
DC - double crochet
T - turn
ST/s - stitch(es)
REP – repeat
BLO = back loop only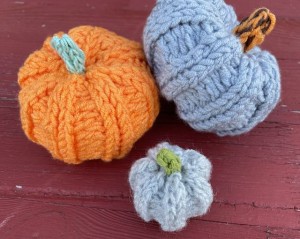 CROCHET FALL PUMPKIN
PATTERN NOTES
1) A ch1 at beginning of the row DOESN'T count as a stitch
2) Ch3 at beginning of the row counts as a double crochet
3) The basis of the pumpkin is a crocheted flat rectangle in a ratio of approx. 1:2. Crochet in back and forth in rows until your rectangle height is 2 times as tall as the width. This formula can be used for any length of chain and any thickness of yarn.
4) The FALL PUMPKIN is crocheted as a one piece as a flat rectangle.
5) Crochet in rows, turn your project when you finish the row
6) There are endless ways to personalize your amigurumi pumpkins. For larger pumpkins, crochet more stitches in a row and more rows, for smaller ones, crochet less stitches in a row and fewer rows. Pumpkins can be crocheted wider - we crochet more rows, taller - we crochet more stitches, etc.
7) You can also make the FALL PUMPKIN bigger with a thicker yarn or smaller with a thinner yarn. The finished size will depend on what yarn you use, as well as your tension and hook (as with any amigurumi).
8) There is some sewing, instructions are below. We sew the bottom and top of the pumpkin and sew the stalk. This is easy to do, there are no tricks.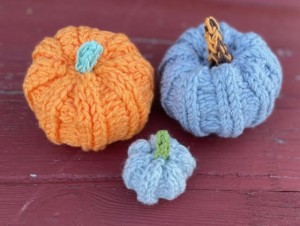 HOW TO CROCHET FALL PUMPKIN
WRITTEN PATTERN
Crochet Hook 5 mm
Work DC in BLO (back loop only)

Mid-size pumpkin
Make a foundation chain: 15 chs
R1: ch3 (dc), 1dc in 4th ch from crochet hook, 1dc BLO in each ch till end of row, turn (16 dc)
R2: ch1, 1sc in 1st st, then work 2 sl st together, 1sc in last st, turn
R3: ch3 (dc), 1dc in BLO in each st till end of row, turn (16 dc)
R4: ch1, 1sc in 1st st, then work 2 sl st together, 1sc in last st, turn
Repeat row R3 and R4.
Make 14 rows.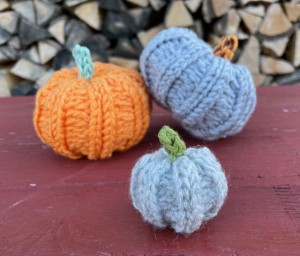 FINISHING AND SEWING - INSTRUCTIONS AND RECOMMENDATIONS
Seam the rectangle into a "tube."
Fold the crocheted rectangle in half and make a tube, with the wrong side out, crochet the shorter sides together with slip stitches, join stitch to the corresponding stitch, work in BLO. Make a total of 16 slip stitches.
Sew the bottom of the pumpkin by pull the yarn through all the end's stitches and pull and sew the yarn tightly (similar as to start with the magic circle).
Cut the yarn and sew the end.
Turn the pumpkin inside out and stuff it with toy filling well.
Re-join a new yarn and stitch a series of long posts with a needle and tighten slightly, the pumpkin will start to take shape. We fasten the thread, sew it in the lower part and continue stitching the side row of long columns. We gradually sew all rows of long columns.
Stuff more if needed before finishing the top.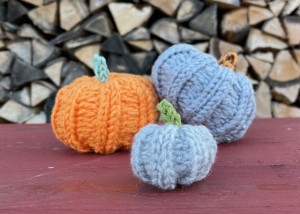 Sew the top of the pumpkin the same way as the bottom, by pulling the yarn through the end stitches. Don't tight the top completely, leave a small gap in which we will insert the stalk.
Cut the yarn and sew the TAIL in the pumping body. Hide the yarn tails inside.
The stem can be crocheted like an i-cord with 4 chain stitches or we can use a stick, a twig, or a piece of cinnamon stick and so on.
We can decorate the pumpkin with a bow, string, flower or button.
And voila! You made a CUTE PUMPKIN DECORATION!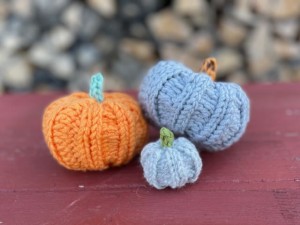 Other sizes.
The number of chains in the foundation and the number of total rows will vary based on how thick your yarn is. Follow this simple formula above to crochet a pumpkin any size you wish.
Mini pumpkins rectangle 12 stitches in a row x 12 rows
Medium pumpkin rectangle: 18 stitches in a row x 16 rows
Larger pumpkins rectangle: 20 stitches in a row x 18 rows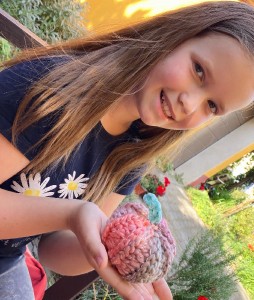 I hope you've enjoyed making this free CROCHET PUMPKIN crochet pattern.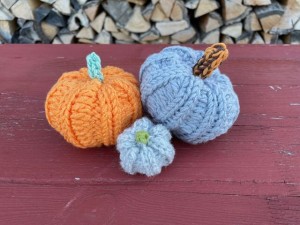 What's Next?
Pin this post: Save this tutorial to your Pinterest boards so that you can come back to it later.
Leave a comment: I love to hear your feedback. Tell me in the comments below!
Share on Instagram and Facebook: When you make this project, share it on social media and tag me @sonanebeska. I love to see what you make!
You can browse through all of my other FREE crochet HOME and DECO patterns:
https://www.nebeska.eu/en/articles/crochet-patterns-and-tutorials/home-decoration-and-holidays/
Explore More Crochet Patterns
If you love to crochet as much as I do, I think you'll love these other free crochet patterns for kids. ❤️
Show your love any day of the year and make lovely and sweet little things for your loved ones:
♥♥♥
Have fun and let me know what you make. I would love to know how your project turns out.
Please don't forget to like and I really appreciate your comments.
If the pattern did not make sense to you, please don't hesitate to contact me, I am happy to help :)
If you like this pattern, please follow and share my projects on social networks as a THANK YOU and to help me to create new projects and patterns for you.
Thank you very much once again for your visit and see you soon!
♥♥♥