---
Amazing and Effective Yarns and more for the Fall Crocheting! September news and inspiration!
2023-09-01
HELLO MY CROCHET FRIENDS!
Welcome to my blog and welcome to SEPTEMBER!
Just like every month, I'm here again in September with new inspiration, talk and samples from a visit to my favorite shop Vlnika. This time back in Prague after vacation travel.
In the store, I met the new and very pleasant saleswoman Míša, who, together with saleswoman Natálka, enthusiastically showed me the new location of the yarns and the preparations for the news for the fall collection. We really have a lot to look forward to. It will not only be new yarns, but also other accessories and gadgets that can come in handy when crocheting and knitting.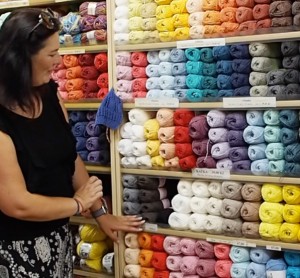 In the store, we will take a look at a bit of everything, some of the classic standard yarns that are on permanent offer and are now there are new colors, also some non-traditional and effective yarns, and I will also take a look at chain yarn.
We will also take a look in the shop window, because here too there are a lot of beautiful already crocheted and knitted clothes, toys and accessories - all created by Mrs. Ivana Albrechtová - and these are great as a super inspiration, but also as a nice gift. Mrs. Albrecht's new autumn collection of sweaters and vests is really great again!
And since it's September and the beginning of the school year, I also prepared projects that could be useful for schoolchildren and students - how about a basket for pencils and stationery to keep the table tidy and clean or a backpack for sports or art things. Video tutorials and written tutorials will be released gradually during September.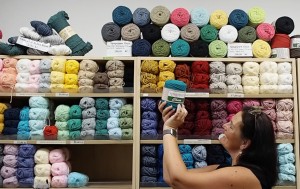 And that's why there are quite a lot of different questions from you, I included some of them in the report, I think the answers might be useful to others of you as well.
AUGUST'S MOST POPUPLAR VIDEO TUTORIAL!
Do you know what the most popular tutorial is in the month of August? The absolute BEST is a crocheted simple neckerchief for absolute beginners.
So it is clear that you too have started crocheting things for colder days and I will not be left behind.
I have already started crocheting a few autumn things, examples are ready in the video report.
WORKSHOP AND CROCHETING TOGETHER!
And what else do I have planned for September or October? The promised WORKSHOP AND CROCHETING TOGETHER! You wrote to me what you would enjoy - they are crocheted autumn decorations such as pumpkins and leaves or hedgehogs and ghosts. I thought I would prepare a poll on the YouTube community where you can vote on the topic for the upcoming workshop. And those who will not be able to come to the joint crocheting do not have to worry about missing the instructions, I will prepare them for everyone else afterwards.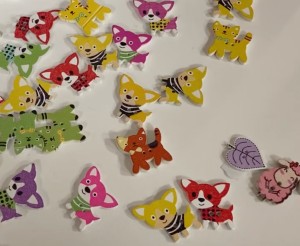 I have several other topics from you that you wrote that you would be interested in and I will gradually include them in the instructions. If you have any ideas or recommendations, please do not hesitate to write me again!
I have several topics from you that you wrote that you would be interested in and I will gradually include them in the instructions. If you have any ideas or recommendations, please do not hesitate to write me!
GIVEAWAY!
And there is a giveway again - a gift for one of you as always! One Ball for free to try! This time the balls were prepared for you directly by Mrs. Albrechtová and I believe they will make you happy.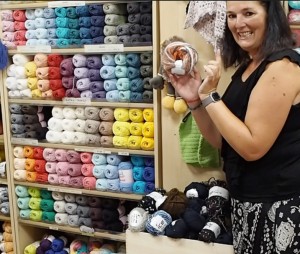 Do not hesitate, take a look at the report and write in the comments below the video what your experience is with the presented yarns or which yarn you would like to try and what you would crochet or what colors you would choose and what model you are planning on.
I look forward to all your reactions and comments, you always make me happy and happy with your reactions!
YARNS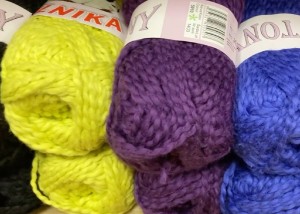 Tony: 50 gr/80m, 100% cotton, https://www.vlnika.cz/z2210-prize-tony
Alpaka Deluxe, Sale Luxury Premium, 100g, 320m, 20% alpaka, 50% cotton, 30% acrylic
https://www.vlnika.cz/z19123-prize-sale-winter
Sale Winter 70941, 100g / 100m, 30% wool, 35% acrylic, 35% polyester
https://www.vlnika.cz/z19123-prize-sale-winter
Gardenya Cake, 250g/350m, 60% cotton, 40% polyester, https://www.vlnika.cz/z15286-prize-gardenya-cake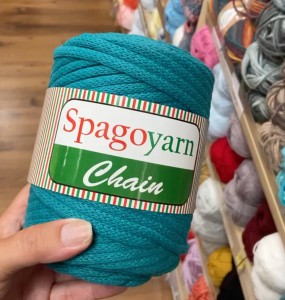 Chain, 500g / 85m, 85% cotton, 15% polyester, 6mm, https://www.vlnika.cz/z17500-prize-chain
Katka, 100g / 300m, 80% cotton, 20% polyester, https://www.vlnika.cz/z23102-prize-katka
Alpaca Boucle Superfine, 50g / 400 m, 15% alpaka, 45% acrylic, 26% polyamid, 12% wool, 2% elastane,
https://www.vlnika.cz/z23153-prize-alpaca-boucle-superfine
Custom Blend, 100g / 200m, 75% acrylic, 5% sequins, 20% polyester,
Interesting shaggy yarn for effective knitting with white pom-poms and shiny threads.
https://www.vlnika.cz/z23161-prize-custom-blend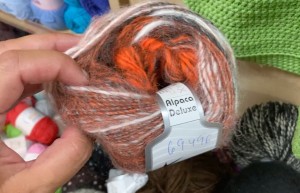 WOW! There are so many skeins in the shop! And I so excited to crochet with all of them soon!
Feel free to write a comment during whole SEPTEMBER right below the video and get one of each!
I am looking forward to all your notes!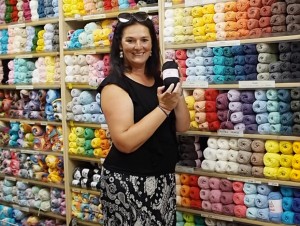 Please check my Facebook page to see who will receive the gift, the ball of yarn. The winners will announced next month at the beginning of October: https://www.facebook.com/nebeskacreative​
PIN this idea to your Pinterest boards for later.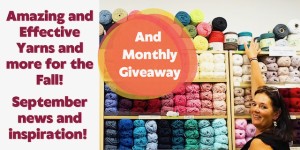 Stay in touch at Facebook, Instagram and Pinterest.
The patterns are made for beginners - only a basic skill level is required to make it. If you don't understand any of my instructions, don't worry I am here for you.
Have questions? Join the Facebook Group!
I hope this article will be useful for you! If you have any additional questions, feel free to join my Facebook Group. I created this group for you to share pictures, ask questions, and help each other out.
Have you missed some of my Video monthly report news, tips and inspiration?
Check my Youtube Playlist "Crochet with Love - inspiration, giveaways and fun! Enjoy!"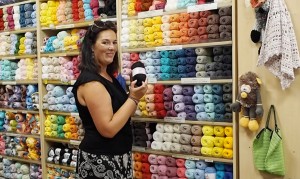 What's Next?
Pin this post: Save this tutorial to your Pinterest boards so that you can come back to it later.
Leave a comment: I love to hear your feedback. Tell me in the comments below!
Share on Instagram and Facebook: When you make this project, share it on social media and tag me @sonanebeska. I love to see what you make!
MORE PATTERNS?
You know me, I love making PONCHOS and CARDIGANS.
If you do as well, you may would love to try these patterns as well:
Explore More Crochet Patterns
If you love to crochet as much as I do, I think you'll love these other free crochet patterns for HATS AND BEANIES AND EARWARMERS ❤️
♥♥♥
Have fun and let me know what you make. I would love to know how your project turns out.
Please don't forget to like and I really appreciate your comments.
If the pattern did not make sense to you, please don't hesitate to contact me, I am happy to help :)
If you like this pattern, please follow and share my projects on social networks as a THANK YOU and to help me to create new projects and patterns for you.
Thank you very much once again for your visit and see you soon!
♥♥♥