---
Crochet baskets with wooden base and spring yarn inspiration
2023-03-01
HELLO MY CROCHET FRIENDS!
Welcome to new month, March, and I am here again with new inspiration from my visit in my favorite local shop Vlnika. Today I looked for some yarns for crochet baskets, for some wooden bases and of course for yarns for my new Spring patterns.
And there is a giveway again - a gift for one of you as always! One skein of the yarn I show you in my video report.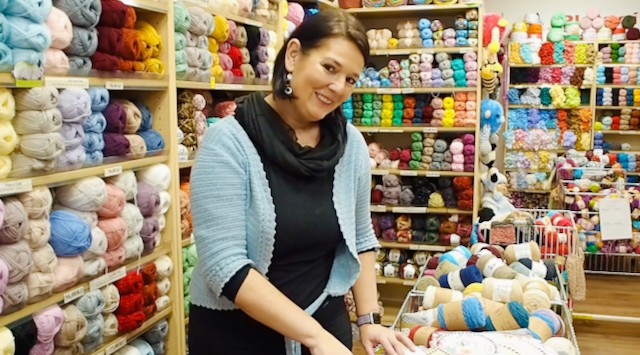 Do not hesitate to write a comment under the video about your experience with the presented yarns or which of them you would like to try and what you would crochet or what colors you would choose and for which model. I am looking forward to all your replies and comments.
I will show these skeins:
Marcrame Chenille is quite strong braided twine yarn, very pleasant and very soft.
This yarn is perfect for crocheting accessories, home decorations, wall hangings, also for baskets, handbags and bags.
One ball = 250 g, 150 m, classic chenille yarn, 100% microfiber
https://www.vlnika.cz/z20143-prize-macrame-chenille
This yarn is similar to LACE yarn, just this yarn is 100 % cotton. This lace yarn and excellent cotton material is great for knitting and crocheting original baskets, handbags, bags, rugs, placemats, pillows and other home decorations and accessories.
One ball = 250 g, 125 m, lace yarn 100 % cotton
https://www.vlnika.cz/z12435-prize-cotton-lace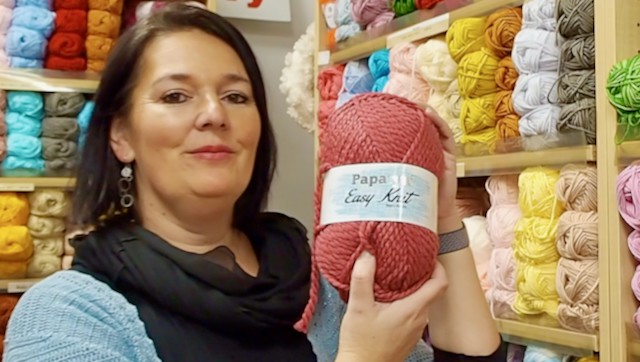 And I didn't miss one of the news in the store, an amazing bulky yarn with a great portion of wool - Papatya Easy Knit. The yarn is available in really beautiful Spring colors!
Easy Knit yarn is beautiful bulky wool and acrylic yarn. There are amazing colors available for knitting and crocheting bulky vests, hats, scarves, coats, this is also great for pillows or warm blankets.
One ball = 150 g, 85 m, 80 % acrylic + 20 % wool
One ball = one hat
https://www.vlnika.cz/z22382-prize-papatya-easy-knit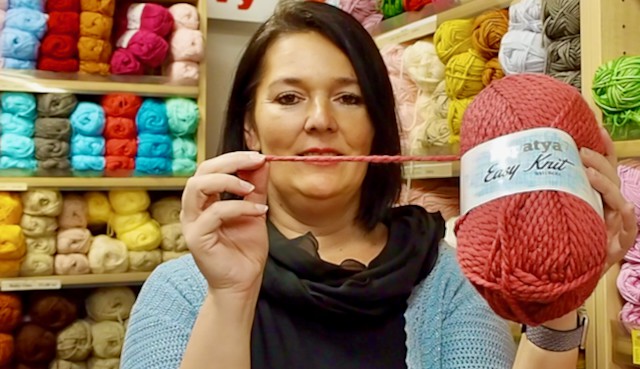 A very popular and very soft yarn in a mixture of acrylic + wool. Crochet wardrobes and clothes are soft and cosy. I am thinking about a spring Men's set of scarf and beanie.
One ball = 100 g, 170 g, 80 % acrylic + 20 % wool,
https://www.vlnika.cz/z12224-prize-melange-wool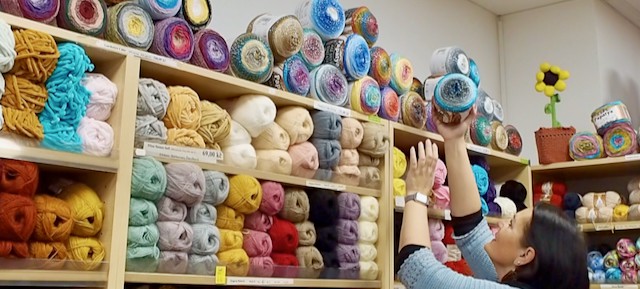 This is amazing acrylic yarn with shiny lurex fibers. There are absolutely beautiful colors combinations.
It is very popular "cake" package.

This yarn is easy to work with, it is perfect for crocheting very original scarves and shawls, also for tunics, sweaters or cowls.

The models made with Cake Silver are very elegant and luxury.
The yarn has a really long spool, 540 meters, and I will test how big a hooded cowl can be crocheted from one ball. I believe that a cowl will be a great final touch to any wardrobe.
One ball = 150 g = 540 m, 95 % acrylic + 5 % polyester,
https://www.vlnika.cz/z21871-prize-papatya-cake-silver

There are so many skeins in the shop! And I so excited to crochet with all of them soon!
Feel free to write a comment during whole March right below the video and get one of each!
I am looking forward to all your notes!
Please check my Facebook page to see who will receive the gift, the ball of yarn. The winners will announced next month at the beginning of April: https://www.facebook.com/nebeskacreative​

Let's start or PIN this idea to your Pinterest boards for later.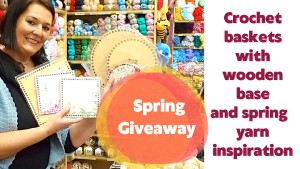 Stay in touch at Facebook, Instagram and Pinterest.
The patterns are made for beginners - only a basic skill level is required to make it. If you don't understand any of my instructions, don't worry I am here for you.
Have questions? Join the Facebook Group!
I hope this article will be useful for you! If you have any additional questions, feel free to join my Facebook Group. I created this group for you to share pictures, ask questions, and help each other out.
Have you missed some of my Video monthly report news, tips and inspiration?
Check my Youtube Playlist "Crochet with Love - inspiration, giveaways and fun! Enjoy!"
MORE PATTERNS?
You know me, I love making homemade things and creating beautiful gifts for my family and my friends. I also love crochet BASKETS and TABLE MATS!
If you do as well, you may would love to try these patterns as well:
Explore More Crochet Patterns
If you love to crochet as much as I do, I think you'll love these other free crochet patterns for EASTER ❤️
Show your love any day of the year and make lovely and sweet little things for your loved ones:
What's Next?
Pin this post: Save this tutorial to your Pinterest boards so that you can come back to it later.
Leave a comment: I love to hear your feedback. Tell me in the comments below!
Share on Instagram and Facebook: When you make this project, share it on social media and tag me @sonanebeska. I love to see what you make!
♥♥♥
Have fun and let me know what you make. I would love to know how your project turns out.
Please don't forget to like and I really appreciate your comments.
If the pattern did not make sense to you, please don't hesitate to contact me, I am happy to help :)
If you like this pattern, please follow and share my projects on social networks as a THANK YOU and to help me to create new projects and patterns for you.
Thank you very much once again for your visit and see you soon!
♥♥♥