---
May news and inspiration! Amazing Rainbow yarns for Spring and Summer
2023-05-01
HELLO MY CROCHET FRIENDS!
Welcome to my blog and welcome to MAY!
I am here again with new inspiration from my visit in my favorite local shop Vlnika in Prague.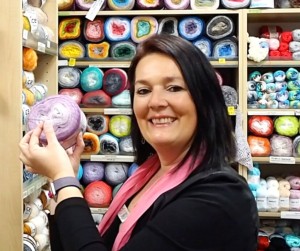 This monthly topic will be very interesting again!
The topic that I chose for you is: RAINBOW BALLS!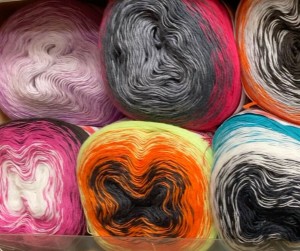 And there is a giveway again - a gift for one of you as always! One Ball for free to try!
So today we will talk about Rainbow Ball. I will again show you what yarns, what colors, what materials are available here in Prague shop. And then I will show you what is on my hook.
The rainbow yarns are perfect for Spring and Summer time, off course you can use these yarns basically all year round.
This is my favorite summer dress: Rainbow Fairy
https://youtu.be/mNqqkjtPhjE
Do not hesitate to write a comment under the video about your experience with the presented yarns or which of them you would like to try and what you would crochet or what colors you would choose and for which model. I am looking forward to all your replies and comments.
I will show these skeins:
RAINBOW FANTASY
https://www.vlnika.cz/z10281-prize-duhova-fantazie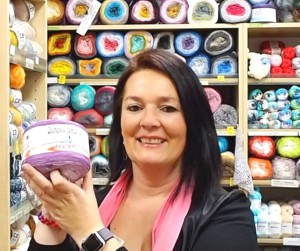 My favorite 4-thread for summer models.
You will be impressed by the really varied palette of colors, finely matched in gradual toning, but also balls with significant color transitions.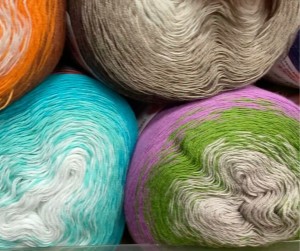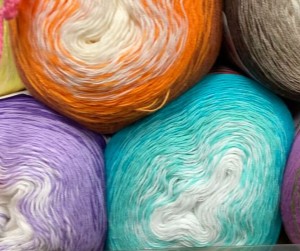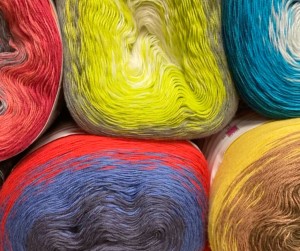 The thread is composed of 4 fibers that are gradually replaced.
The yarn has a pleasant composition for summer - a combination of cotton and acrylic.
The yarn is light. I have tested that even the dress does not "sag" due to the weight of the yarn.
You can crochet original models from it, be it fashionable scarves, tunics, tops or summer sweaters.
You can make a large scarf or top and tank top from 1 ball.
From 2 balls, you can make a dress or sweater.
Weight: 200 g
Length: 800m
Composition: 50% cotton, 50% acrylic
Inspiration:
https://youtu.be/zRdsB8T2re0
https://youtu.be/L3dkgiloVSM
Flora Cake Mocha Yarn
https://www.vlnika.cz/z19069-prize-flora-cake
Rainbow balls in interesting color combinations - you will often be surprised at what colors can be combined and they look great together!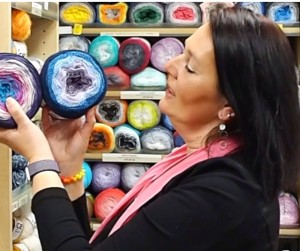 The ball is made of recycled cotton yarn - the yarn is a little coarser to the touch than you might be used to.
The ball has a large winding of 900 meters.
It can be used for knitting and crocheting large scarves and shawls. It will make beautiful sweaters and jackets. Try it on summer dresses, tank tops, T-shirts or blouses. It also worked well for me as a summer beach cover.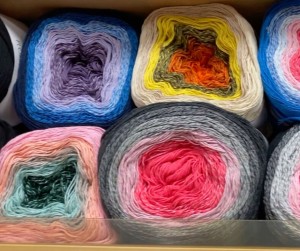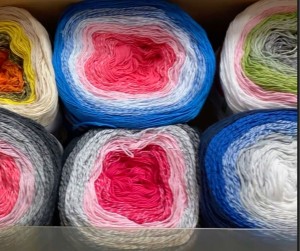 The yarn is a combination of 60% cotton and 40% polyester.
There are 900 meters in one 250g ball.
Inspiration:
https://youtu.be/XUtdNhgXZuo
https://youtu.be/jmYyMsx_Txo
Rainbow Spagoyarn
https://www.vlnika.cz/z20256-prize-rainbow-spago
Balls of yarn can be found in a really varied palette of delicately and beautifully coordinated colors, the colors are in gradual toning tone in tone and in different color compositions.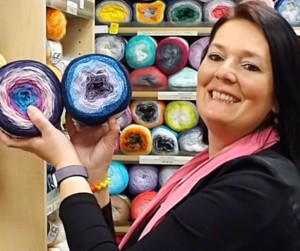 The yarn reminds me of Rainbow Fantasy, the fiber is also composed of 4 threads and in the composition of cotton and acrylic.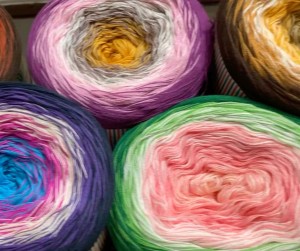 Composition: 55% cotton and 45% acrylic.
It has an incredibly large spool of 1000 meters in one 250g ball.
You can crochet very original models from this yarn - a large scarf or a large shawl.
And all the summer models you love.
I have no experience with this yarn, I will start using it right away and I would like to crochet a summer dress with it from top to bottom in one piece.
Alize Bella Ombre Batik
https://www.vlnika.cz/z15900-prize-bella-ombre-batik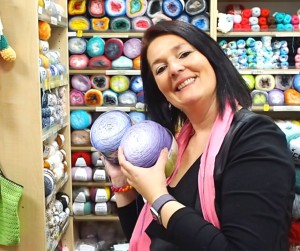 Fine shiny yarn dyed gradually in a larger range from light to darker shade. Always tone on tone in subtle transitions of only one color.
Suitable for blouses, tops, large scarves and summer tunics.
You can use it for both crocheting and knitting.
It is often sold in coils of various lengths - be careful to choose the one you need.
The ball is 250 g and the winding is 900 m.
Ombre Batik is 100% cotton.
Ombre Diva is 100% acrylic.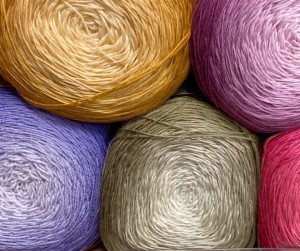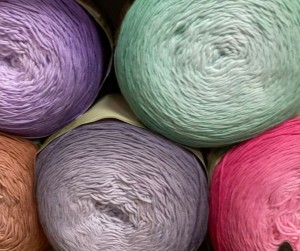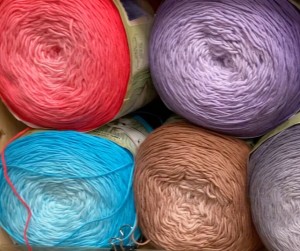 Inspiration:
https://youtu.be/qI318L2fgpI
https://youtu.be/S1zdc-IhcKk
https://youtu.be/eTH2fyA-R_s
https://youtu.be/NOEKp9LfwnQ
ICE YARNS COTTON ROYAL LOLLIPOP
I also peeked into the shelf next to the loop yarns and saw the interesting, completely fabulous toned yarn ICE YARNS COTTON ROYAL LOLLIPOP.
The basic color is always light - white, cream, light green, light blue, and then there are pieces of different colored yarns added to it.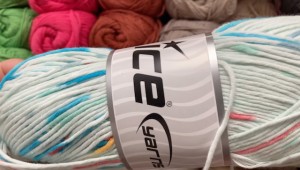 Weight: 100g
Length in one ball: 210 m
Composition: 100% cotton
This yarn will excite you at the first touch - it is a very fine, soft yarn, 100% cotton.
I think it will be perfect for spring and summer projects and each model will be absolutely unique.
There are about 10 versions available and it won't be easy to decide "which one" to choose!
https://www.vlnika.cz/z20170-prize-cotton-royal-lollipop
WOW! There are so many skeins in the shop! And I so excited to crochet with all of them soon!
Feel free to write a comment during whole MAY right below the video and get one of each!
I am looking forward to all your notes!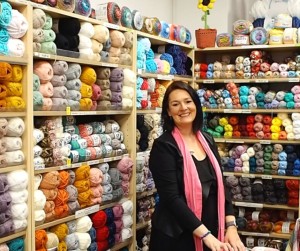 Please check my Facebook page to see who will receive the gift, the ball of yarn. The winners will announced next month at the beginning of May: https://www.facebook.com/nebeskacreative​
Let's start or PIN this idea to your Pinterest boards for later.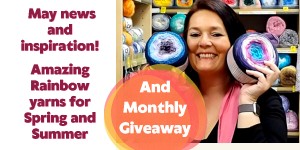 Stay in touch at Facebook, Instagram and Pinterest.
The patterns are made for beginners - only a basic skill level is required to make it. If you don't understand any of my instructions, don't worry I am here for you.
Have questions? Join the Facebook Group!
I hope this article will be useful for you! If you have any additional questions, feel free to join my Facebook Group. I created this group for you to share pictures, ask questions, and help each other out.
Have you missed some of my Video monthly report news, tips and inspiration?
Check my Youtube Playlist "Crochet with Love - inspiration, giveaways and fun! Enjoy!"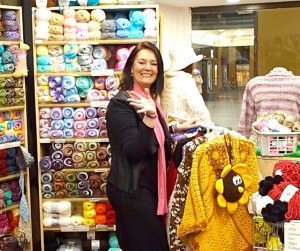 What's Next?
Pin this post: Save this tutorial to your Pinterest boards so that you can come back to it later.
Leave a comment: I love to hear your feedback. Tell me in the comments below!
Share on Instagram and Facebook: When you make this project, share it on social media and tag me @sonanebeska. I love to see what you make!
MORE PATTERNS?
You know me, I love making poncho and this transition period between SPRING and SUMMER time is perfect for wearing ponchos.
If you do as well, you may would love to try these patterns as well:
Explore More Crochet Patterns
If you love to crochet as much as I do, I think you'll love these other free crochet patterns for SUMMER HATS ❤️
♥♥♥
Have fun and let me know what you make. I would love to know how your project turns out.
Please don't forget to like and I really appreciate your comments.
If the pattern did not make sense to you, please don't hesitate to contact me, I am happy to help :)
If you like this pattern, please follow and share my projects on social networks as a THANK YOU and to help me to create new projects and patterns for you.
Thank you very much once again for your visit and see you soon!
♥♥♥