---
Take the leftover yarns on summer vacation with you! Make more room for new crochet!
2023-07-01
HELLO MY CROCHET FRIENDS!
Welcome to my blog and welcome to JULY!
Just like every month, I'm here again in July with new inspiration from a visit to my favorite shop Vlnika and also with another interesting topic - this time I want to focus not only on summer yarn, but also on non-traditional yarns, fun yarns that you may have not worked with yet - like me.
And also to think about what probably also bothers each and every one of us a little bit, with the remaining balls that many accumulate in boxes and take up space in wardrobes.
I also know that you are wondering how to crochet a great summer hat that fits perfectly and holds its shape beautifully, so we will show you that too.
Summer has just started, but autumn won't be long in coming! I'm slowly getting ready, but don't worry, we'll still enjoy summer yarn together and you can look forward to interesting instructions for tops, dresses, vests, ponchos and other things.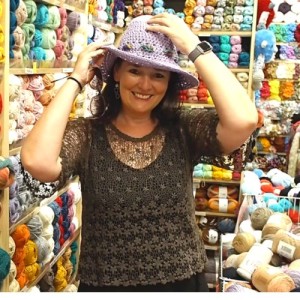 In the shop, I will again show you which yarns, which colors, which materials caught my eye, of course I will tell you which yarns I have chosen and also what I will create.
Of course, these yarns are great for summer, but basically you can use them all year round - as blouses under a jacket or a vest for a dress for work, a dress for any festive occasion.
I have several topics from you that you wrote that you would be interested in and I will gradually include them in the instructions. If you have any ideas or recommendations, please do not hesitate to write me!
And there is a giveway again - a gift for one of you as always! One Ball for free to try!
Do not hesitate to write a comment under the video about your experience with the presented yarns or which of them you would like to try and what you would crochet or what colors you would choose and for which model. I am looking forward to all your replies and comments.

I will show these skeins:
Yarn Sale Winter 70941
100g / 100 m / 30 % cotton, 35 % polyester 35 % acrylic
https://www.vlnika.cz/z19123-prize-sale-winter
Katka
100 g / 300 m / 80 % bavlna + 20 polyester
Fine cotton yarn with a chain character, which is ideal for crocheting and knitting summer models and decorations.
https://www.vlnika.cz/z23102-prize-katka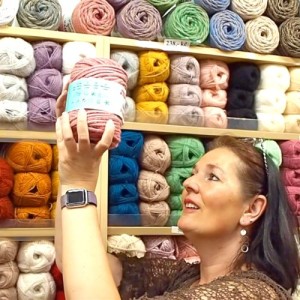 Cord yarn - cotton 10mm
500 g / 14 m / 80 % cotton + 20 polyester
Twisted cotton cord made of 3 strings is suitable for decorative purposes or as a material for the production of home and clothing accessories
https://www.vlnika.cz/z23062-prize-snura-bavlnena-10mm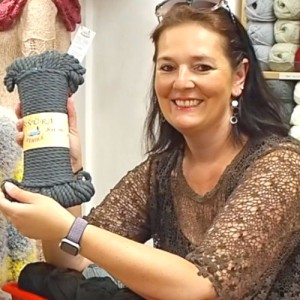 Fettuccia Fine
50 g / 150 m / 100 % acrylic
Thin ribbon acrylic yarn width 1 mm with a winding of 150 m.
https://www.vlnika.cz/z19860-prize-fettuccia-fine
Fettuccia Cottonac Fine
50 g / 175 m / 50 % bavlna + 50 akryl
Thin ribbon acrylic yarn width 2 mm with a winding of 175 m.
https://www.vlnika.cz/z22134-prize-fettuccia-cottonac-fine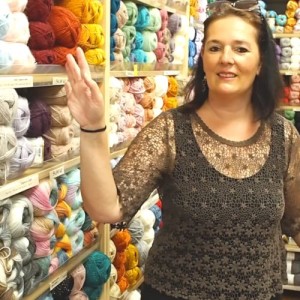 Gina Viscose
50 g / 150 m / 65 acrylic + 35 % viscose
Thin yarn in the composition of acrylic and viscose, the yarn is wrapped with a thin shiny fiber. Suitable for the production of original light knitwear and applications.
https://www.vlnika.cz/z19097-prize-gina-viscose
Judita
500 g / 80 m / 50 cotton + 50 juta
A very interesting solid yarn in the composition of cotton and jute. It can be used in the production of home decorations, basket weaving and other products in a natural style.
https://www.vlnika.cz/z23083-prize-judita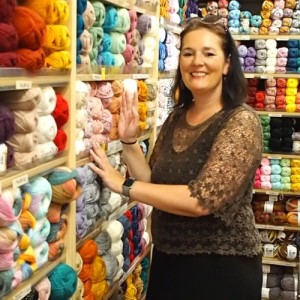 Tipa
50 g / 80 m / 100 % paper
Paper yarn suitable for crocheting or knitting hats, bags, placemats and various decorations. Can not be washed.
https://www.vlnika.cz/z8010-prize-tipa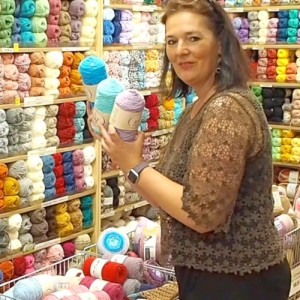 Gardenya Cake
250 g / 350 m / 60 % cotton + 40 % polyester
https://www.vlnika.cz/z15286-prize-gardenya-cake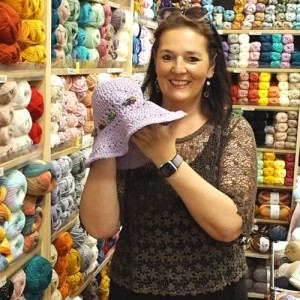 Pamuk Makreme Platinum
250 g / 265 m / 80 % cotton, 15 polyester + 5 % sequins
Cotton, braided solid twine character yarn with the addition of colored sequins on the thread.
Various accessories can be knitted or crocheted from the yarn = rugs, mats, ornaments and decorations, and they are very suitable for handbags, bags and various baskets and many more.
WOW! There are so many skeins in the shop! And I so excited to crochet with all of them soon!
Feel free to write a comment during whole MAY right below the video and get one of each!
I am looking forward to all your notes!
Please check my Facebook page to see who will receive the gift, the ball of yarn. The winners will announced next month at the beginning of May: https://www.facebook.com/nebeskacreative​
The "SQUARES" crocheting:
PIN this idea to your Pinterest boards for later.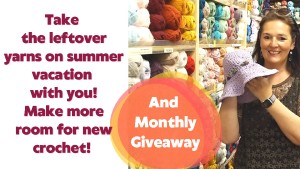 Stay in touch at Facebook, Instagram and Pinterest.
The patterns are made for beginners - only a basic skill level is required to make it. If you don't understand any of my instructions, don't worry I am here for you.
Have questions? Join the Facebook Group!
I hope this article will be useful for you! If you have any additional questions, feel free to join my Facebook Group. I created this group for you to share pictures, ask questions, and help each other out.
Have you missed some of my Video monthly report news, tips and inspiration?
Check my Youtube Playlist "Crochet with Love - inspiration, giveaways and fun! Enjoy!"
What's Next?
Pin this post: Save this tutorial to your Pinterest boards so that you can come back to it later.
Leave a comment: I love to hear your feedback. Tell me in the comments below!
Share on Instagram and Facebook: When you make this project, share it on social media and tag me @sonanebeska. I love to see what you make!
MORE PATTERNS?
You know me, I love making poncho and this transition period between SPRING and SUMMER time is perfect for wearing ponchos.
If you do as well, you may would love to try these patterns as well:
Explore More Crochet Patterns
If you love to crochet as much as I do, I think you'll love these other free crochet patterns for SUMMER HATS ❤️
♥♥♥
Have fun and let me know what you make. I would love to know how your project turns out.
Please don't forget to like and I really appreciate your comments.
If the pattern did not make sense to you, please don't hesitate to contact me, I am happy to help :)
If you like this pattern, please follow and share my projects on social networks as a THANK YOU and to help me to create new projects and patterns for you.
Thank you very much once again for your visit and see you soon!
♥♥♥