---
Archive
2023-08-01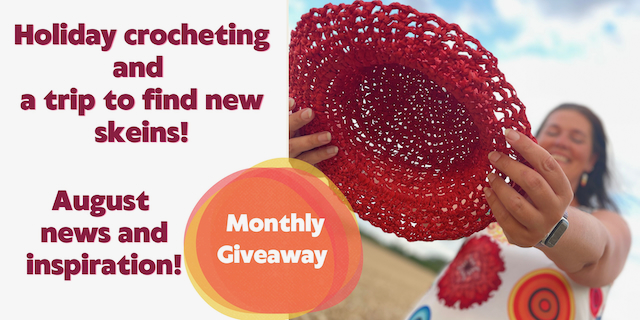 HELLO MY CROCHET FRIENDS! Welcome to my blog and welcome to AUGUST!
Just like every month, I am here again with new inspiration from a visit to my favorite shop Vlnika. This time I took advantage of the holiday period and made a trip to the store in Jindřichův Hradec, where I also met the owner, Mrs. Ivana Albrechtová and her husband, Mr. Arnošt.
2023-08-06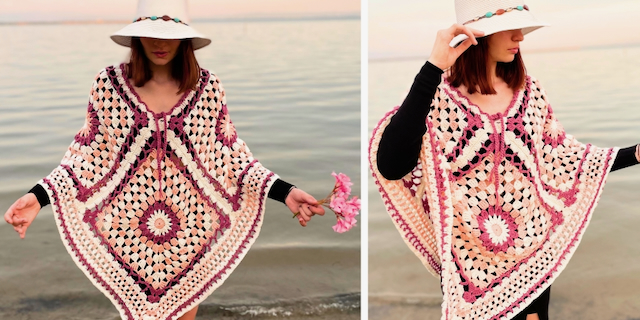 This crochet Summer PONCHO with easy flowery design is made up of 4 squares. In this my new design, the square begins as a circle - flower, so there is a simple and easy flower design in the center of each square. This design incorporates both open and dense stitches. This makes the poncho warm and gives it a great drape, while also giving you a little bit of airflow.
2023-08-13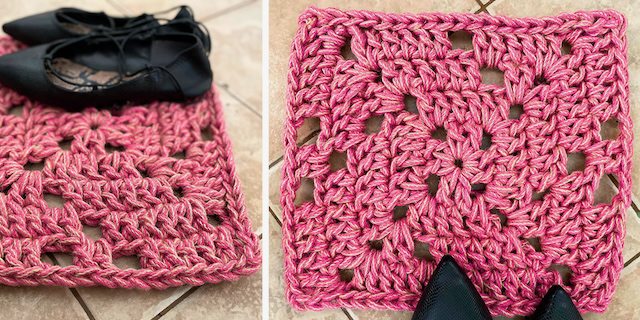 The rug is crocheted from jute yarn Judita - it is a mixture of jute and cotton, so it is not as coarse when crocheted as classic jute yarn and yet its natural appearance stands out nicely.
I chose a simple and easy filet pattern, I used double crochet and chain stitches, one ball was enough for a smaller rug.
2023-08-20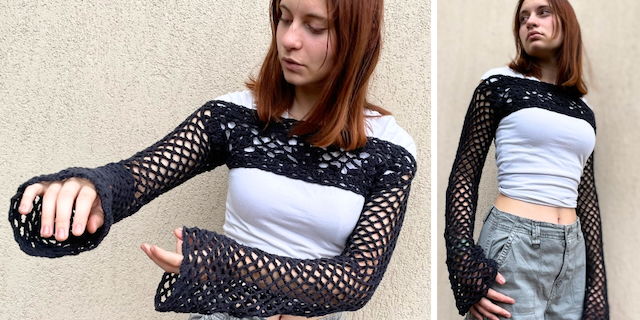 This Crochet Top is super cropped and great as an elegant addition to vest tops and dresses. Face the world in this intricate top. The mesh bell sleeves adds drama and style!
The top consists of 2 rectangles, each rectangle is made with 3 squares joined together.
This modern Ultra Crop top is absolutely fabulous and outstanding and will complete your outfits.
Super easy to wear!
2023-08-27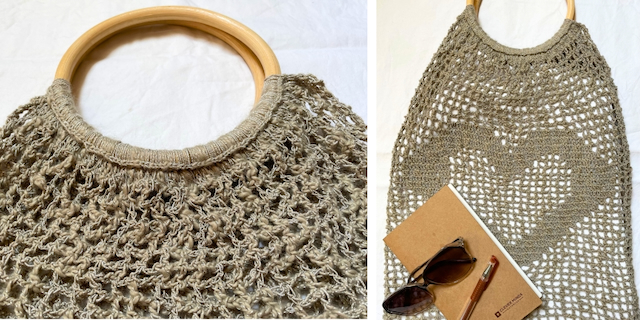 You will love this Rustic Market Bag with wooden Handles.
Crochet mesh bags are so beautiful and practical as their open stitch, net-like structure allows them to stretch to hold many items during grocery. It is true simple but very cozy, stylish and comfortable.
The beautiful heart fillet pattern is on front side of the market bag. This bag is great for trips to the farmers market, library, or summer days at the beach. It is large enough to fit everything you need, and can also fold up for easy storage and travel.
Folders found
No folders found