---
Archive
2022-09-02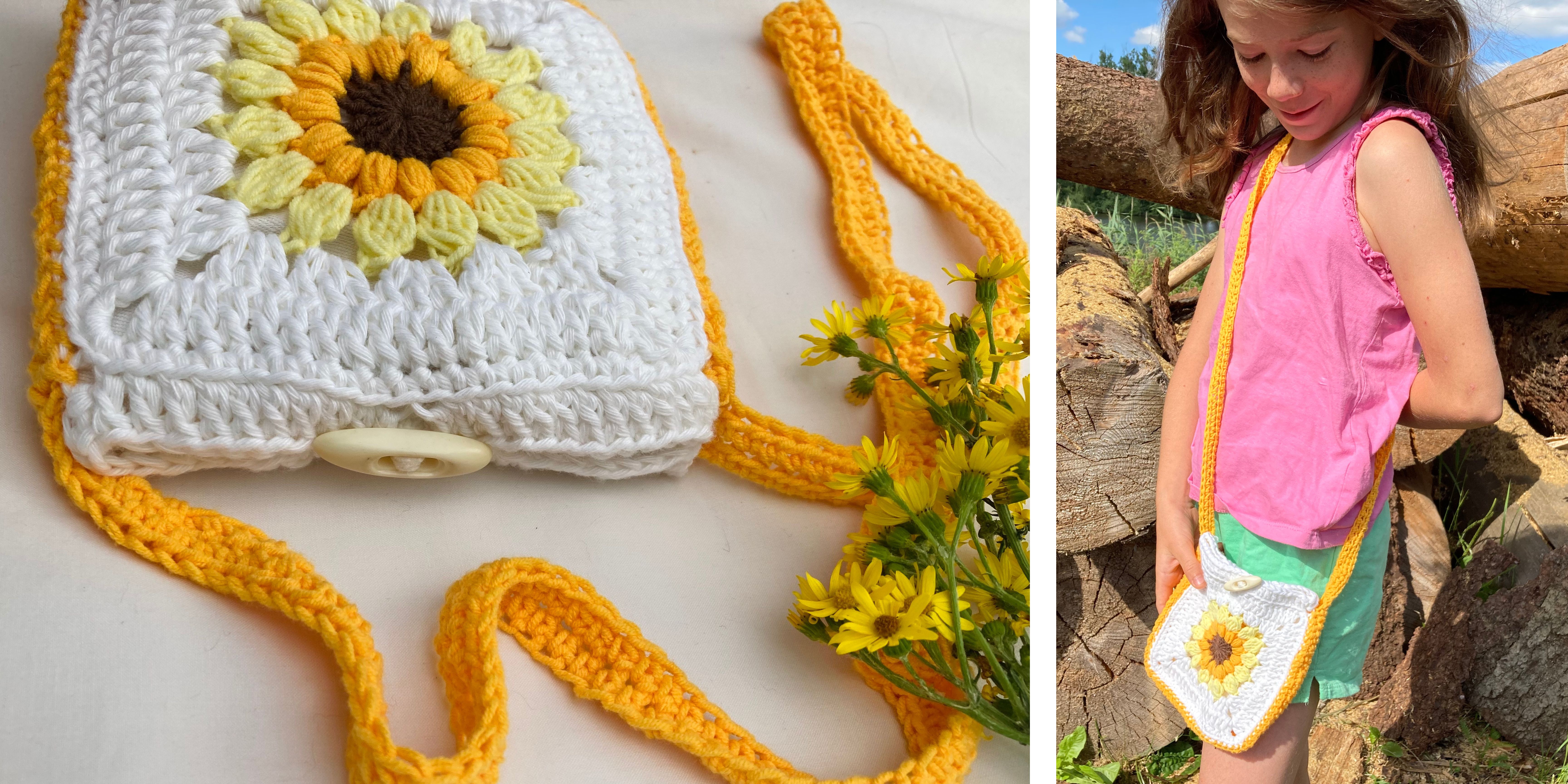 You know me, I love flowers. Do you know what is my favorite flower at the end of summer? Sunflowers! A sunflower is the last little showoff of summer. This sweet sunflower mini crossbody bag just might be the best thing for this time when the days are getting shorter and summer is transitioning to fall. I'm in love with this sunflower mini bag. It is really easy, made up with two crochet granny sunflower square and putting them together into a bag that just makes me happy.
2022-09-09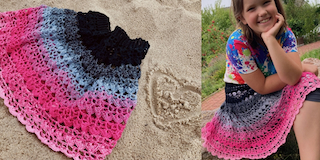 It's finally here! I'm so happy and so excited to share my newest free crochet pattern with you! The Fans Lacy Skirt is so cute skirt for girls - perfect for summer time or in fall with leggings. The FANS LACY SKIRT is an amazing and really fun outfit.
You can easily customise the length of this skirt. Make it a mini or a maxi. The pattern is easy, the construction is simple and can be completed by a very beginner. There are no fancy stitches.
2022-09-15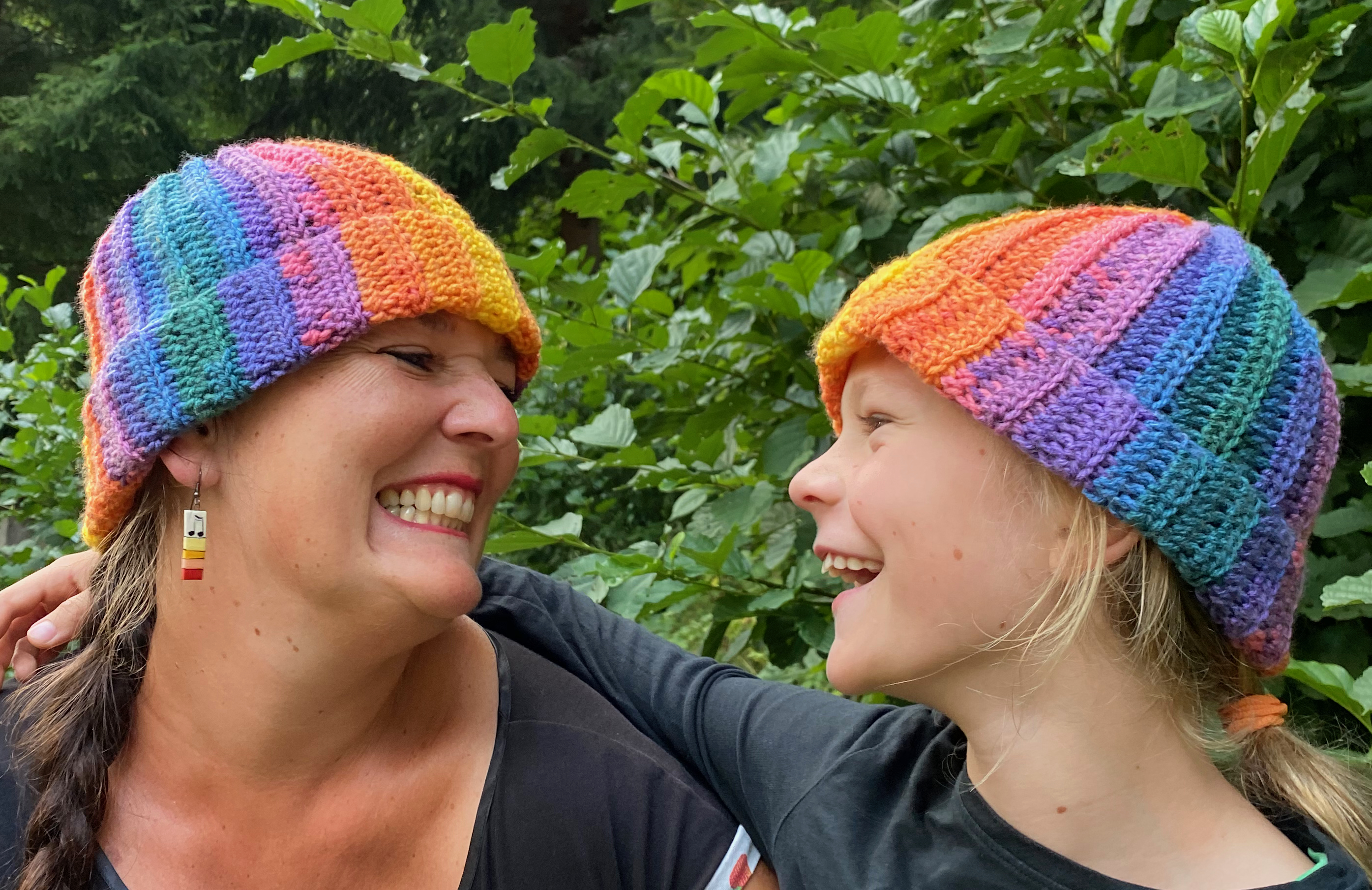 I love wearing hats. All crochet hats just make the adorable head warmers, this is an amazing Ribbed Beanie pattern which is textured and stretchy and making you look entirely great!
Check out here my crochet Rainbow Ribbed Beanies that are perfect to wear over the head.
These Rainbow Ribbed Beanies are perfect for fall and spring time and as well as it's a beautiful accessory.
2022-09-22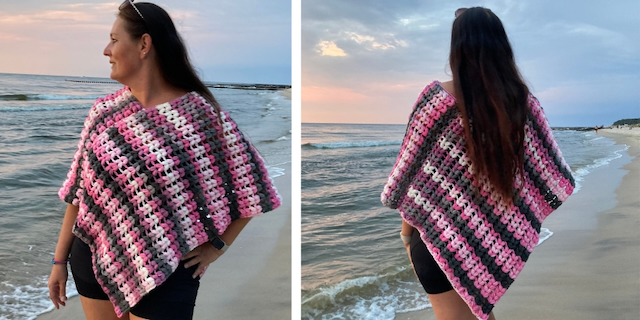 This crochet PUFF PONCHO with wonderful colorful design is made up of 2 rectangles.
In this my new design, the rectangle has amazing PUFF pattern. This PUFF pattern makes the poncho really warm and soft and so pleasant.
This poncho is perfect from spring to fall time - I love to wear it for this transition period between summer and fall time.
The poncho is worked in rows, back and forth. There are created two rectangles, then sewn together to make a poncho.
2022-09-29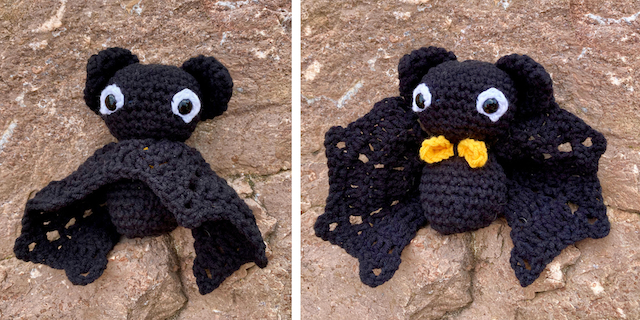 This is a CUTE LITTLE BAT AMIGURUMI TOY - perfect for Halloween. The BATS are among the cutest of Halloween Toys. Kids would love CUTE LITTLE HALLOWEEN BAT.
You can use CROCHET CUTE LITTLE BLACK BAT with TIE as a gift as well as for HALLOWEEN party decor.
Folders found
No folders found