---
Splash in Summer! New free patterns for you
2021-07-05
Hello my crochet Friends!

Summer is such a great time of the year. It is one of my most favorite seasons. We often spend long sunny days at the beach during summer holidays with my kids. Everything seems so cheerful and people are happy and smiling and dancing.
Spending a lot of time at the beach during my summer holidays inspired me to compile a collection of amazing summer crochet patterns. These patterns are just perfect for summer, wearing at the beach or so! They are beautifully light and airy and playful.

I am so excited to share these pattern with you.
VIDEO TUTORIAL
You can find the step-by-step video tutorials below which will help you along if you prefer to watch video instruction rather than using a written pattern. Don't forget to subscribe if you like me videos, it's FREE!
A huge thanks to everyone who want to support my blog and download PDF paid pattern. Thank you very much, I really appreciate it and it helps me create more new video tutorials and patterns for you. Love you!
Let's start or PIN these ideas to your Pinterest boards for later.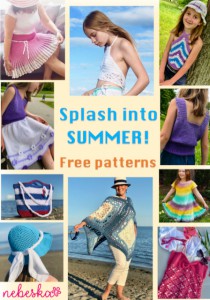 The Summer Top is easy and simple and makes the project come alive very quickly! The top is made out of 2 rectangles sewing together.
This Skirt is a perfect for both everyday wearing and also for exceptional events.It will be an amazing piece of your romantic wardrobe as well. I decided to call this pattern Hannah as it was made for my best friend Hannah birthday. And the pattern is surprisingly easy!
The Beach Summer Crop top Elza is wearing an amazingly easy pattern. I am really excited to share this Beach Summer Crop pattern with you! Crop tops are so popular this summer. You can find them in all the stores and are especially comfortable for wearing at the beach! I love with this pattern and I hope you are going to love it as well, it really looks great.
It is perfect to wear this Crop top with Beach Skirt - I made both as a combo:
Crochet this cute and simple colorful Rainbow Dress for little girls and bring bright colors into their life. If you are looking for the crochet dress for your Rainbow Fairies, try this easy and pattern with basic crochet stitches. It is easy for beginners to crochet for the summer weather.
These crochet summer hat patterns are just what you need to help you get ready for the warmer and sunny days. I made the hat for all sizes I am happy to show you how to crochet these perfect hats that fit!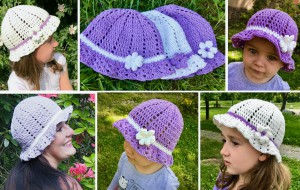 This tank top is designed for my lovely friend, I know her, she loves violet color and I couldn't be more pleased with how it turned out! She is a little lady!
Lovely White Skirt with Puff Flowers is SUPER EASY skirt for very beginners.
Crochet Black and Silver Top is absolutely fabulous and outstanding, will not only complete your outfits but also enhance your personality and give you a romantic style look.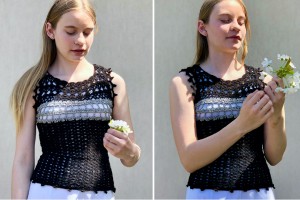 When summer rolls around, it's time to lighten up your wardrobe with some colourful summer crochet crop top! This is trendy crochet crop top for girls and it is super easy to make it, so it is perfect for beginners.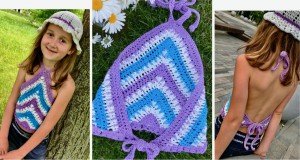 These patterns are coming soon - I usually post a new video tutorial every week - you can look forward to amazing not-only-for-summer poncho.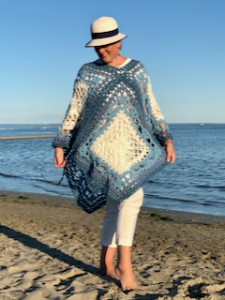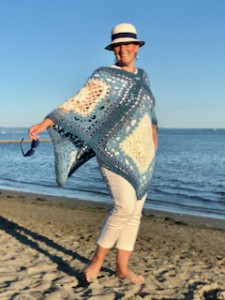 Perfect Beach Bag: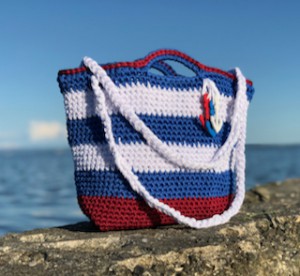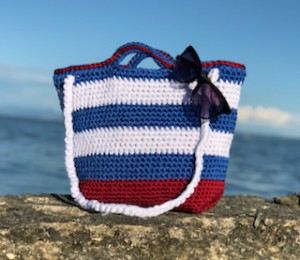 Summer Top with flower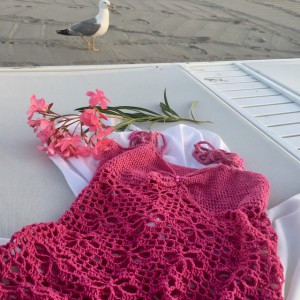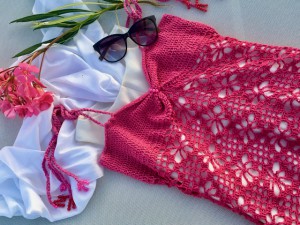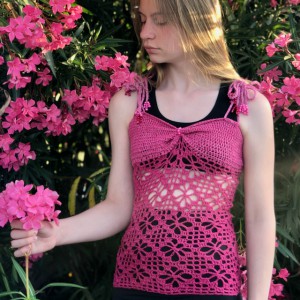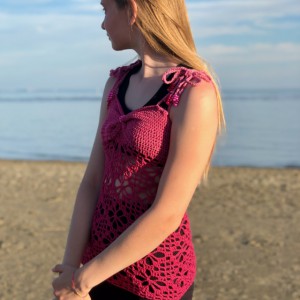 Super perfect Beach Hat: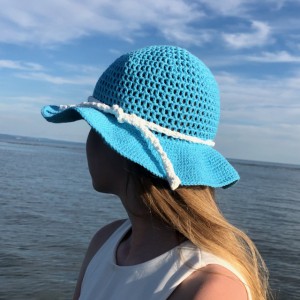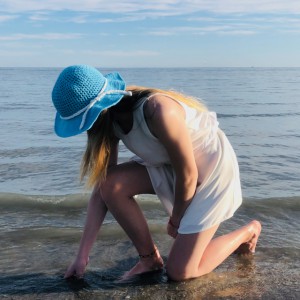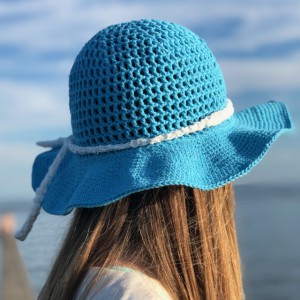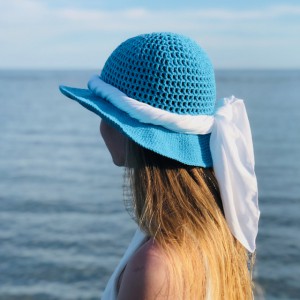 Quick and easy crop top: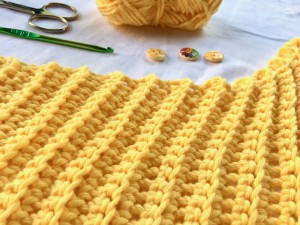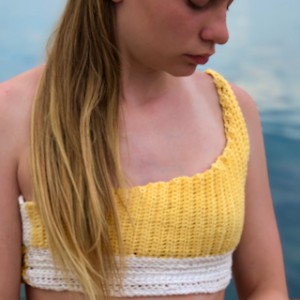 Have fun and let me know what you make. I would love to know how your project turns out.
Please don't forget to like and I really appreciate your comments.
If the pattern did not make sense to you, please don't hesitate to contact me, I am happy to help :)
If you like this pattern, please follow and share my projects on social networks as a THANK YOU and to help me to create new projects and patterns for you.
Thank you very much once again for your visit and see you soon!
♥♥♥