---
Archive
2022-12-01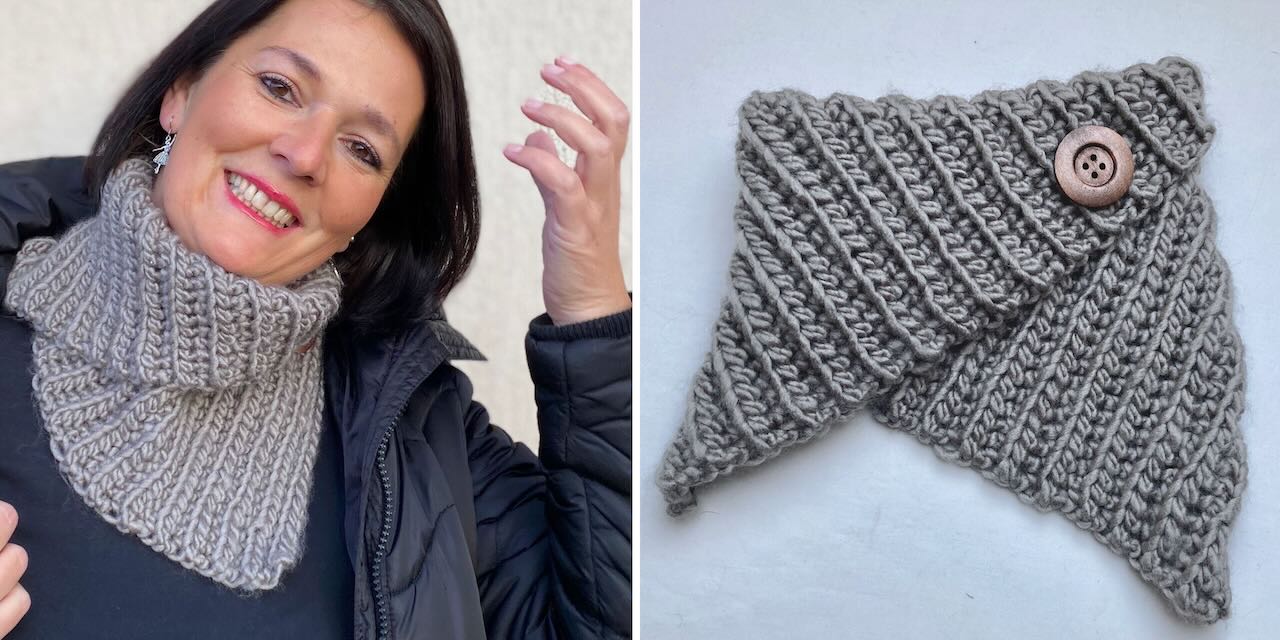 In this my new pattern, I wanted to share with you my favorite cosy and super easy-to-make neckwarmer.
If you're looking for a quick and easy crochet neckwarmer, you're in the right place.
This crochet cosy neckwarmer is made with wool + acrylic yarn, it is cosy and soft and so elegant and easier to make than you would think.
I love this wonderful yarn neutral color and quality, it is not too thick, just the right thickness to show off some texture. The texture on this Ribbed NeckWarmer is created using half double crochets slip stitches.
2022-12-06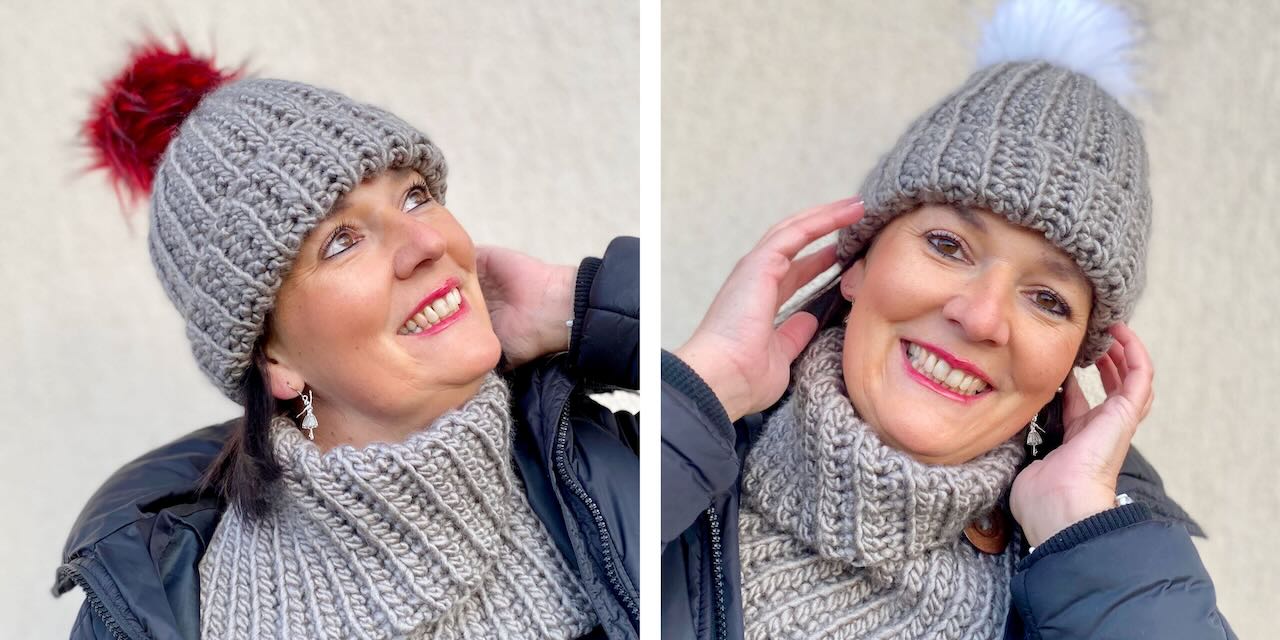 I love wearing hats. All crochet hats just make the adorable head warmers, this is an amazing Ribbed HAT pattern which is textured and stretchy and making you look entirely great!
Check out here my crochet Roving Ribbed HAT that is perfect to wear over the head.
This Ribbed Hat is perfect for winter and cold time time. I put a pom-pom on the top of the Hat made a beautiful accessory.
I am happy to show you how to crochet this perfect Roving Ribbed Hat that really fits!
2022-12-15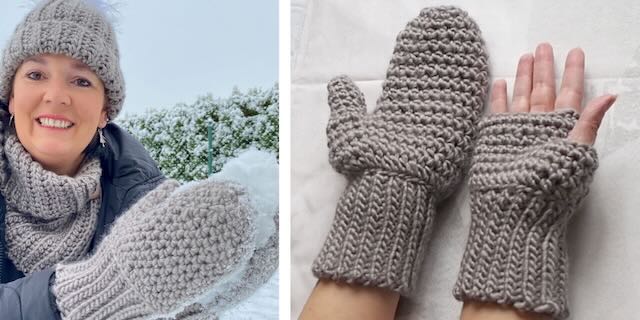 Hello My Crochet Friends! What do you like more – wrist warmers, fingerless mittens or mittens?
In this my new pattern and video tutorial I have an easy solution for all of you! This pattern creates simple and warm crochet wrist warmers suitable for keeping your hands warm during the cooler months from fall to spring. And I will give you also the instructions how to crochet really warm mittens, which are perfect for easy to adjust.
2022-12-20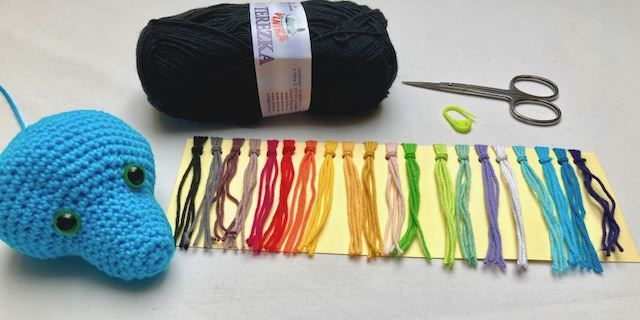 I prepared for you the Temperature Snake project – this is an amigurumi-style toy concept!
After crocheting the amigurumi head for your snake, its body will progress throughout the year, with one stripe per day representing the temperature of that day. You can choose to crochet minimum, maximum, average or any day's time temperature (noon, morning, evening etc.)
I'll show you how to create temperature range and how to choose a temperature range colors for your climate, and how to design a color scheme with your favorite amigurumi yarns.
2022-12-22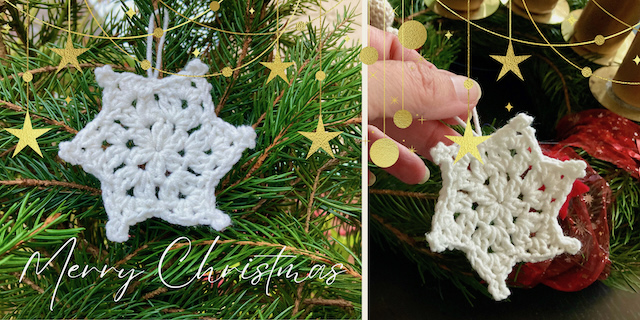 Best wishes for a joyous Christmas filled with love, happiness and prosperity! ​
I really like homemade things and one of my favorite things is to crochet and make Christmas decorations.
2022-12-29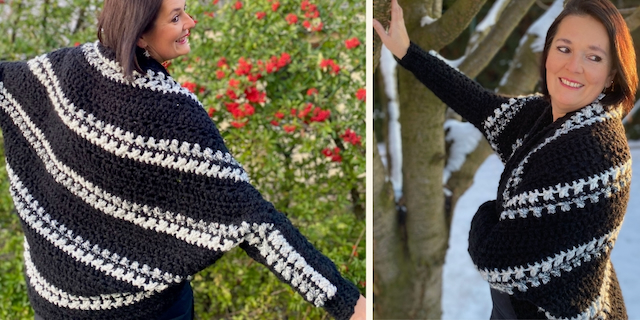 This crochet Cardigan Shrug is made with soft acrylic yarn, it is cosy and warm!
I love this wonderful yarn combination - black color as a main color and silver-grey color as a complementary color.
The texture on this Warm Cardigan is created using half double crochets and double crochet stitches.
I love to wear Cardigans for cool weather from fall to spring time and this one it is cozy enough to call your favorite Cardigan Shrug at all.
Folders found
No folders found