---
Archive
2023-01-05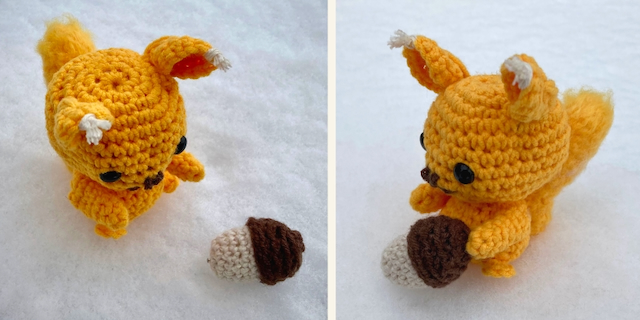 Hello My Crochet Friends!
Cheers to another year! We made it! New crochet adventures are around the corner. Happy New Year!
This is the very first pattern for this YEAR and it is a cute and happy Squirrel - the Squirrel is quick to make and can be made with any weight or type of yarn you like.
It is an easy and free pattern for a happy Squirrel that has a little acorn.
It is so sweet with its bigger ears and a little nose. This happy Squirrel is a perfect gift for kids.
2023-01-08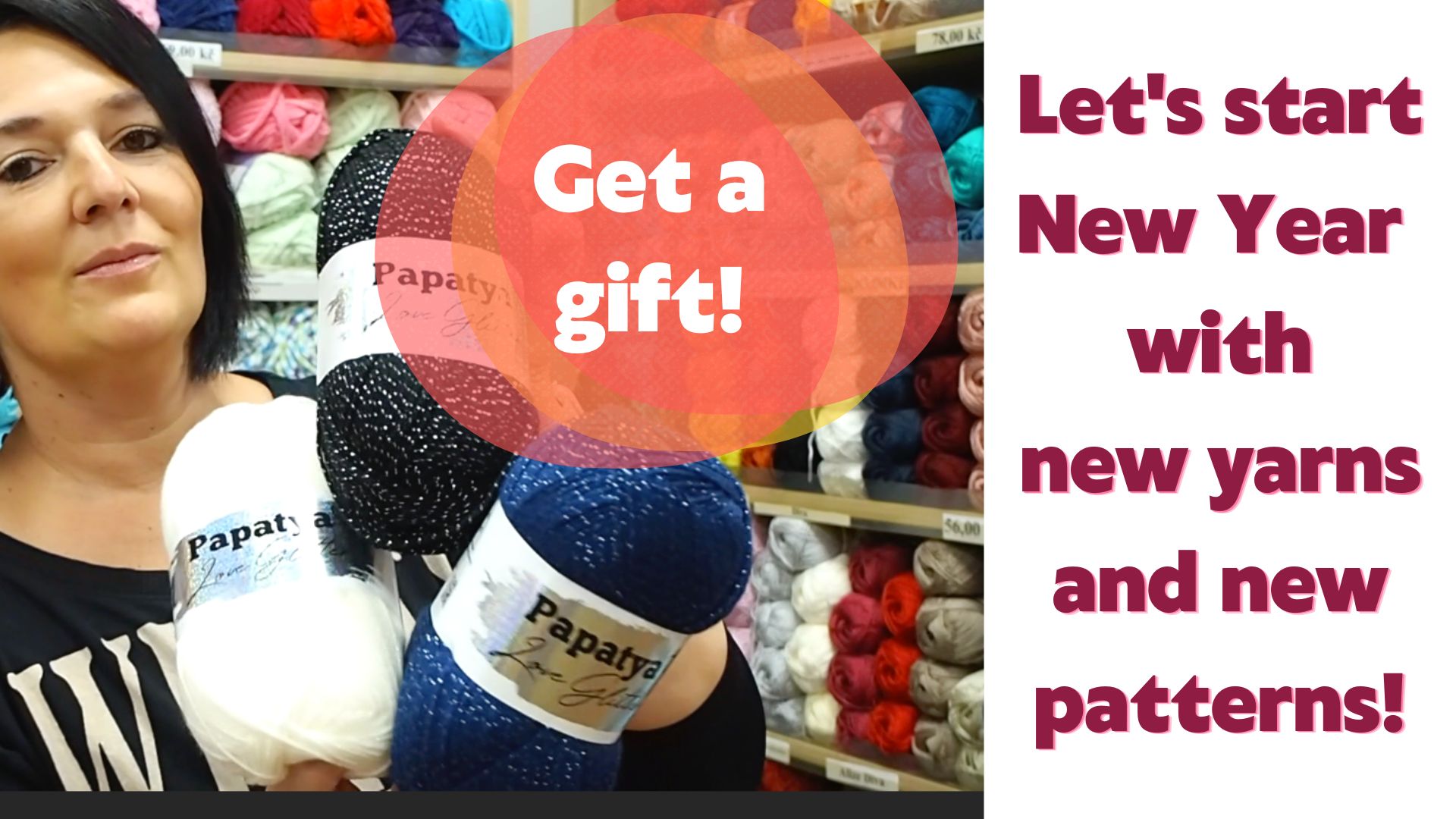 Let's start New Year with new yarns and new crochet patterns! And there is a gift for one of you!
2023-01-12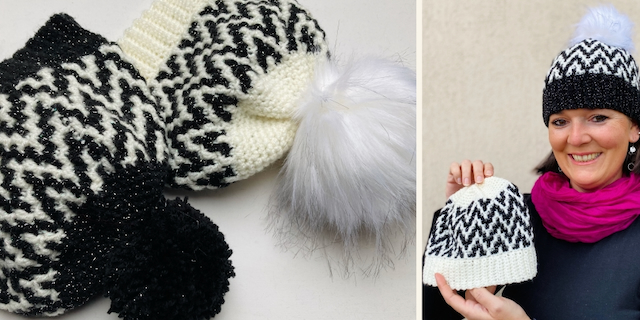 This Crochet Mosaic Black and White Hat is perfect for mild winter and spring or fall time.
You can choose and put a handmade pom-pom or a fur pom-pom on the top of the Beanie made a beautiful accessory.
I love this wonderful glitter yarn, I chose black and white colors and used a wonderful mosaic pattern.
I love the mosaic pattern, it is so luxury and elegant and modern.
2023-01-18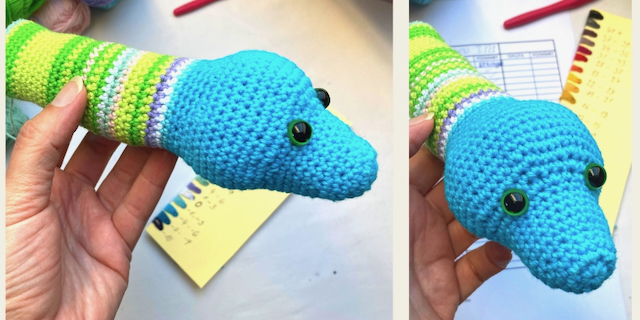 Hello My Crochet Friends! Have you started your temperature project? I am crocheting an amazing colorful temperature snake!
It's a super fun way to create something colorful and meaningful in a pattern you wouldn't normally choose. I am so excited - I am creating a weather journal from yarn and it is super easy! What you do is record the temperature each day during a period of time you choose. Each range of temperatures has a color of yarn associated with it. You simply crochet a row for the corresponding color each day!
2023-01-21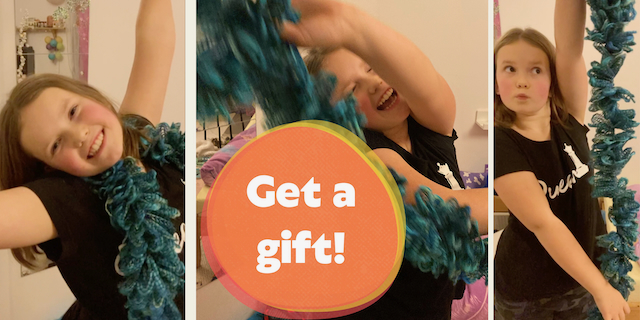 Hello everybody! Have you heard about ruffled yarns?
I am here to show you some of them and to show you how you can easily create a scarf in one hour.
In this my new video tutorial, I wanted to share with you my favorite ruffled yarns and super easy-to-make scarfs.
2023-01-26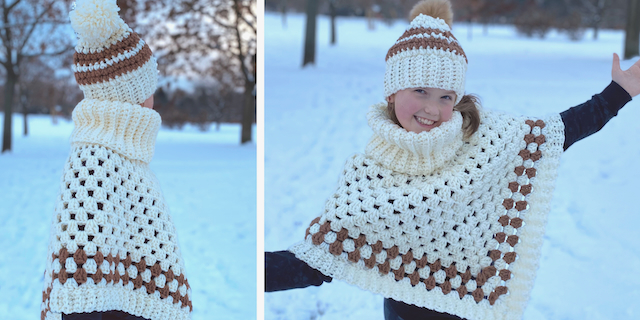 The real winter is here in and it's time to make all the warm and cozy things. I don't know about you, but I am often cold so I love having different things to snuggle up in.
You know me. I am a poncho lover. I love to crochet ponchos all the time as they are an extremely versatile clothing item, they are perfect for almost any season and for all kinds of occasions. You can wear ponchos in summers if you want to wear something cool, and in winters, these are a warm and comfortable alternative to other clothing items. Making crochet ponchos helps you to create the designs and styles.
In this my new pattern, I wanted to share with you my Granny Poncho with a cosy Neckwarmer.
2023-01-28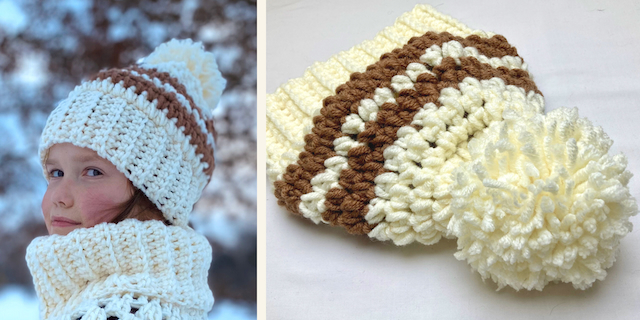 I love wearing hats. All crochet hats just make the adorable head warmers, this is an amazing cream and brown warm beanie bubble stitch pattern which is textured and stretchy and making your look entirely great!
Check out here my crochet Cream Bubble Beanie that is perfect to wear over the head.
This Crochet Cream Bubble Beanie is perfect for winter and cold time time. I put a handmade pom-pom on the top of the Beanie made a beautiful accessory.
Folders found
No folders found